I know a lot of people see snakes as a useless and a very dangerous creatures to humans, but believe it or not, snakes play a huge role in our ecosystem, and in this article, we are going to list out 4 importance of snakes to our ecosystem.
SNAKES HELPS AS MEANS OF CONTROLLING PEST POPULLATION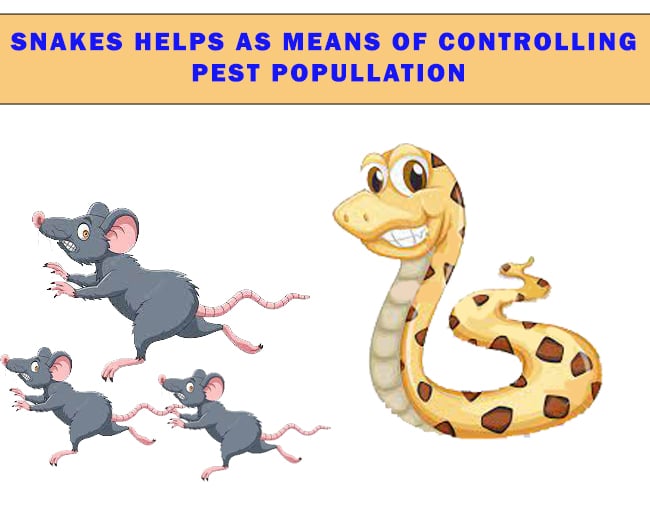 Snakes are carnivorous in nature, and they feed on rodents like rats, squirells, etc. Rodents like rats, are classified as pest to humans domestically and industrially, because, they reproduce in large quantities and this pose a lot of threats to humans. According to the University of Nebraska, rats causes an estimated damage of $20million in Nebraska annually. So snakes help in the reduction of pest because they can fit into tight spaces, burrows that other predators like cats, hawks, etc can't enter. And that is one of the reason you find snakes in your house, backyards, and other places.
2. SNAKES CONTRIBUTE TO ELIMINATING DISEASES
Imagine waking up to a world without snakes, that would cool right?, No, at all, we would face severe consequences that would follow if snakes cease to exist. Rodents are high careers for diseases like hantavirus, lassa fever virus, Lyme disease, etc. This diseases can be transfered to humans through their urines, faeces, etc. Snakes can indirectly help in stoping this diseases by eliminating the careers of these diseases (i,e the rodents).
3. THE FOOD WEB RELIES ON SNAKES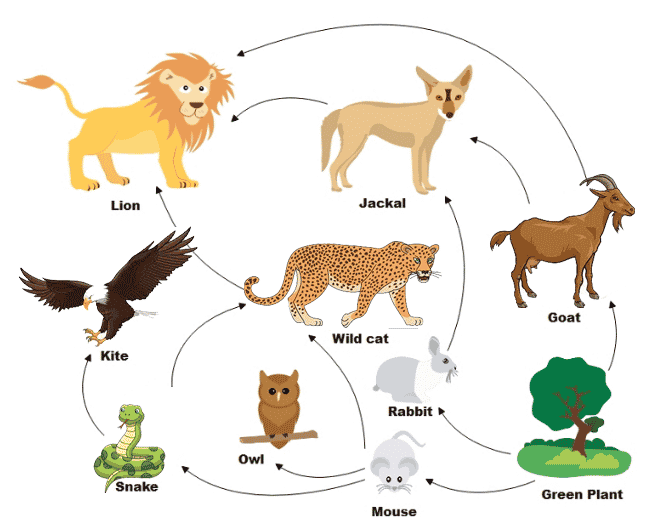 Snakes play a huge role in the food web. Although Snakes are predators, they also get hunted by stronger predators as seen in the food web diagram shown above like the yellowed billed kites, owls, foxes, and other species of snakes etc. This unique role in the ecosystem is also known as the mesopredator. So, in order to maintain a balanced ecosystem, it is necessary for them to play these unique roles within the food web.
4. SNAKES HELPS IN MAINTAINING THE BIODIVERSITY OF THE EARTH
Snakes helps maintain the biodiversity of the earth, by the way the interact with other organisms in the ecosystem, and a typical example of their interaction with other living organisms is the food web. It's unfortunate that several species of snakes are now endangered while some of them are at the brink of extinction as a result of habitat destruction, fungal diseases, invasive species, etc.
CONCLUSION: In order for us to keep seeing the importance of snakes to our ecosystem, we all must do our own best to keep them around.