Introduction
An appraisal of threats to African manatees' populations in southern Nigeria was embarked upon to understand their prospects for survival in the region and make recommendations for conservation.
Aim and Objectives
The aims and objectives of the project, which is part of an African manatee range-wide project, were to quantify threats and numbers of manatees captured or killed annually and work to reduce them, to build African manatee research and conservation capacity in West and Central Africa, and to increase knowledge of African manatee biology and ecology to foster effective conservation. We specifically aim at fostering the long-term survival of the species in Nigeria
Methods
Ten rivers, the Abakpa, Eniong-Creek, Calabar, Cross, Ikpa, Ikpan, Imo, Niger, Qua Iboe, and Kwa, were surveyed in dry and rainy seasons together with contact visits, clandestine investigations, use of informants, and interviews of hunters and fisher-folks for 10 years (2009 – 2019) within known manatee habitats in five states of southern Nigeria. Akwa Ibom, Cross River, and Rivers are major focal areas.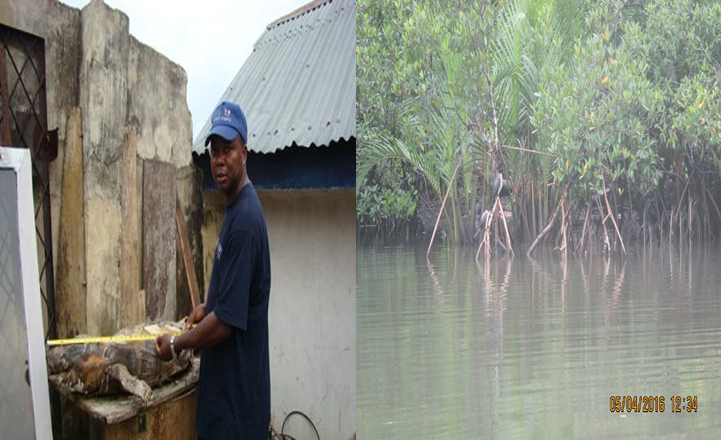 African Manatees were seen and measured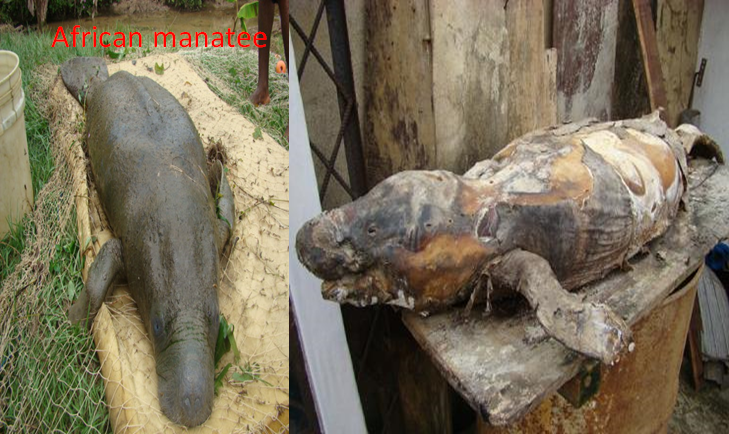 Results
Our preliminary results show that African manatees face diverse threats from intense hunting for bushmeat trade, traditional medicine, juju animism, habitat destruction, fisheries-bycatch, infrastructural development, and petroleum-based pollution
During the project period, we documented over 500 manatees killed or captured alive as well as documented licensed hunting of manatees as rogue animals over two decades.
Overall, documented threats differed significantly by rivers and states and included illegal hunting using traps, harpoons, specialized nets, pit-traps, as well as fisheries-bycatch and manatee mortality due to entrainment in infrastructural construction. An illegal manatee trade network and routes where manatee carcasses are stockpiled and transported to other parts of Nigeria and sold for higher prices are documented.
The threats to Manatees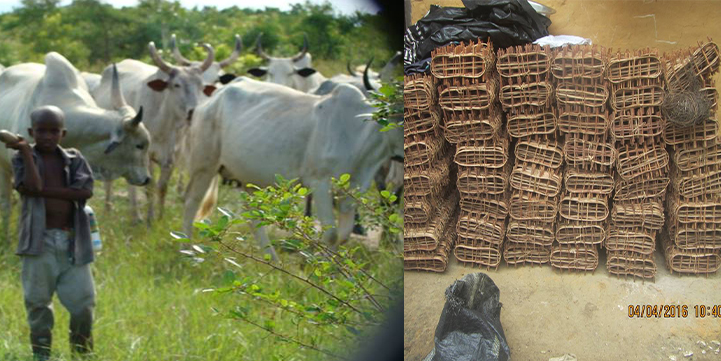 Fishing with Agrochemicals and Dynamites
South –North Manatees trafficking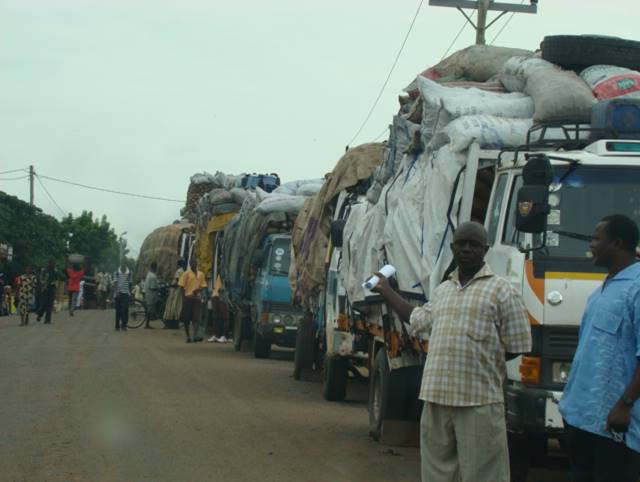 Conclusion and Recommendations
There are imperatives to form a synergy with governments, regulatory authorities, and NGOs to increase public awareness and law enforcement. Finally, feasible locations for Marine / Estuarine Protected Areas and alternative livelihood programs to reduce manatee hunting, bycatch and habitat destruction need to be identified in southern Nigeria. The use of extensive manatee nets should be discouraged through law enforcement which is practically non-existent.
Providing important economic and social benefits that provide local communities incentives for habitat protection and restoration,
Provision of alternatives to bushmeat and fisheries
Identification of options for sharing the benefits of conservation  and sustainable use with local communities and other stakeholders
Develop and promote sustainable and transparent means of securing and conserving Wetlands and constitute Marine Protected Areas/sites for obvious benefits eg Itu wetlands set as a KBA
Acknowledgments
African Aquatic Conservation Fund
Biodiversity Preservation Center, Nigeria
Save the Manatee Club, USA
University of Uyo, Akwa Ibom state, Nigeria
Traditional Rulers and People of the Akwa/Cross region of Nigeria
African Manatees must survive! Thank you for listening